Delete App Temporary/Caches Files on iPhone/iPad
Have you encountered this situation? When you install a new app or new version on your iPhone or iPad, you will always be pointed with a message: "Not Enough Storage". What should you do then? The text shows you the solutions.
Whether you have encountered this situation that the similar message always displays when installing iOS 9 or newer apps from iPhone 6s: " Not enough available space to install iOS 9/the app" During this time, you get often nervous. But now you don't need to worry about it. The iPhone cleaner software can solve your problem where free memory locations are being made without having to delete apps or music from your device.
iPhone cleaner can find out the temporary files in the memory of the iPhone, iPod touch or iPad that have not been deleted cleanly after use. These data are automatically removed so that you can get more memory and better performance. Next is the concrete introduction to iPhone cleaner.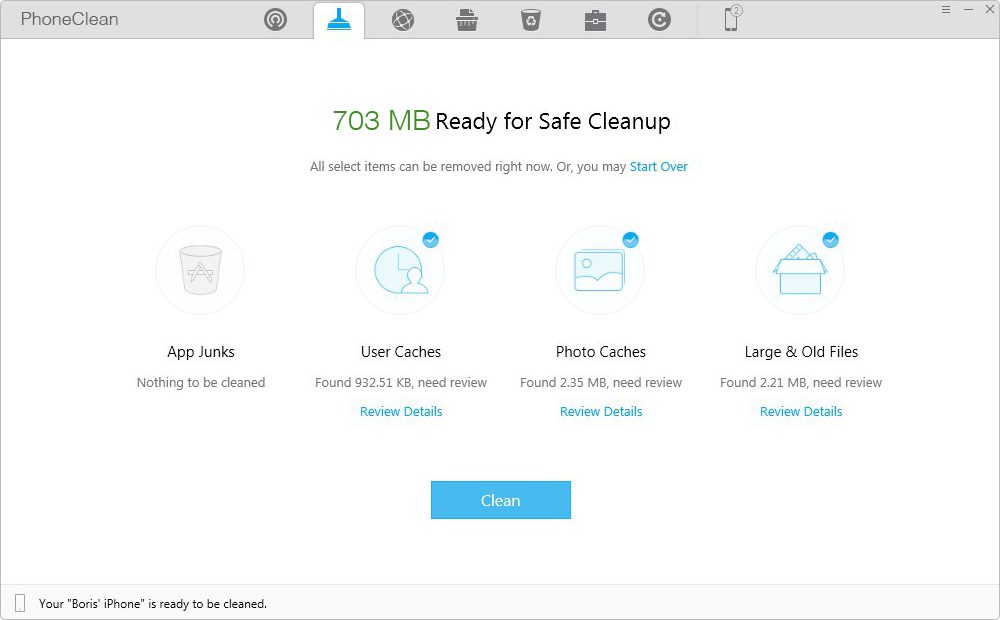 Free Download: